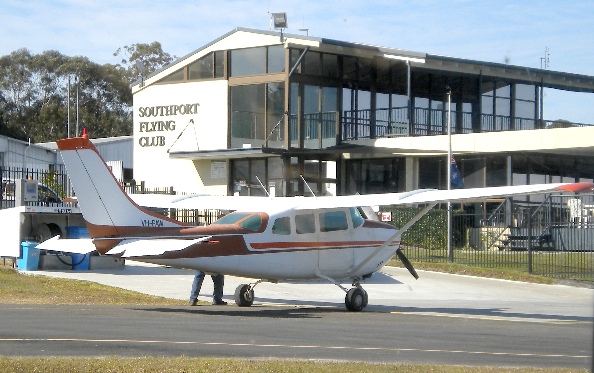 Member Options
The club offers a number of options for potential members listed briefly below. However to fully understand the function of the club, the various attractions of each level of membership and the application requirements please consult the new members information kit attached as .pdf to this page. But briefly;
Ordinary member includes the right to fly, vote, purchase a hangar for the storage of an aircraft, assign the membership on retirement to certain family members.  
Benefits include purchase of fuel from the club via the club bowsers, carnet cards in the clubs name from BP, Shell and Mobil.  
Social Members: there are four levels of this Membership.
A base social membership is for those persons who just want to be part of the club, interrelate and enjoy the contact and discussions with other members. Social members are part of the fabric of the club, their membership gives them the right of entry to be in and around the club. A Social Member has certain rights to bring an Aircraft to the field.
The next level of Social Membership is Social with Maintenance and Insurance and that entitles members to participate in the club's insurance scheme and have their aircraft maintained by the Engineers at the field.
Annual Short Term Social Membership  is available to persons who wish to be able to fly in and out of the airfield unlimited times.   The member will not be permitted to own a hangar but will be able to rent a hangar short term if one is available.  
The last level is for those members with a parent holding Ordinary membership. With committee approval a Social with Flying Rights class of membership is available which will let the holder fly the family aircraft and only that aircraft.
Please contact the club for full details of membership and application eMail: southportflyingclub@bigpond.com